Members of the National Council meet on a regular basis. These meetings are minuted and copies of the minutes from April 2023 onwards can be found below.
SEBDA's Annual General Meeting, to which all members are invited, is also minuted and copies of these minutes can also be found below.
NB – You need to be a subscribed member and logged in to the website to access the minutes.
The next National Council meeting will take place on Saturday 13 May 2023.
Find out about our aims and ambition
Why become a SEBDA member?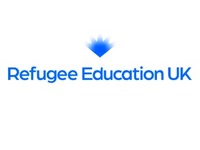 Early Childhood Education and Care for refugee families in the UK Following the release of the UNICEF UK and Refugee Education UK report, 'Out of sight, Out of mind: How two systems lock the youngest refugee and asylum-seeking children out of early education in...